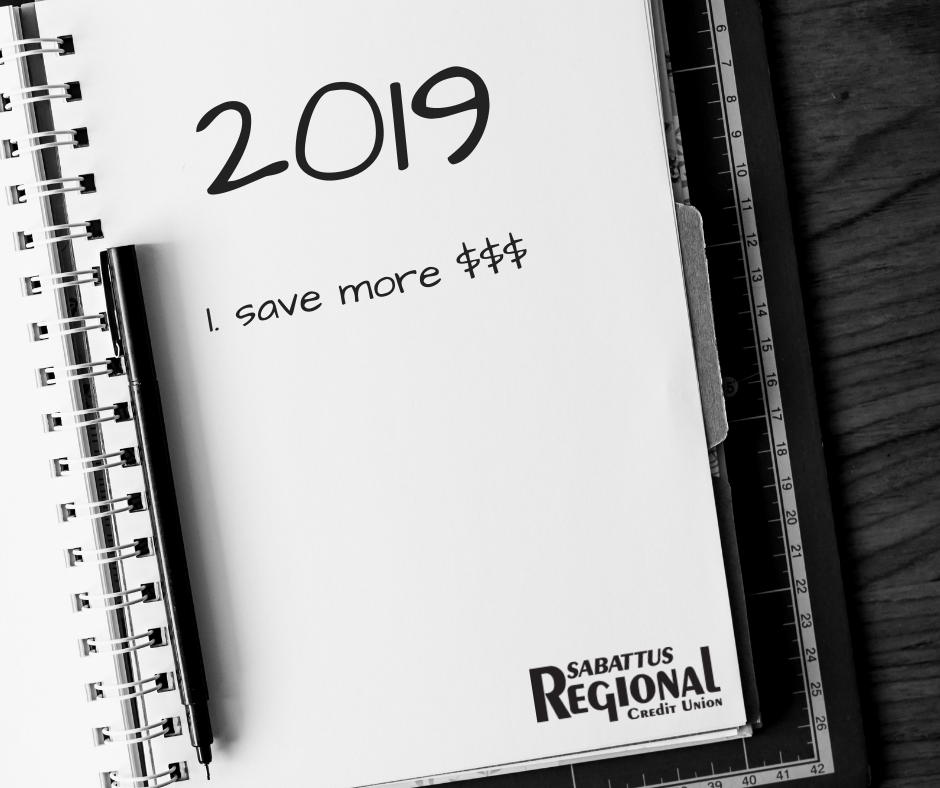 It's that time again — time to start a new year with a clean slate and a new set of priorities. Here are some financial resolutions you can actually keep.                     
Fill Spending Gaps
Examine your monthly subscriptions and see if you're still using all of them. If not, cancel those and quit wasting your money on something you're not using. For example, did everyone start watching movies on Netflix instead of those spendy premium cable channels? See if you can drop down a tier and save some money. Same goes with Netflix or other streaming services.  If no one has logged on in months, quit the services.
Get Fees Under Control
Take a look at your statements from last year and see how much you spent on fees, whether for late credit card payments, insufficient funds, or account service charges. Are there ways to minimize these fees? Such as making sure your payments are all made on time or that deposits are made before automated withdrawals happen. Do you need to switch to an account with lower fees. (Hint: We typically offer lower fees than many banks, so consider moving your loans and deposit accounts here to Sabattus Regional Credit Union. We can help make the switch easy.)
Set a Budget
Budgets are a great way to help reduce money stress! A budget is essentially a way for your to keep track of your income minus your expenses and track your spending. What this does it helps you stay on track each month and not scramble to find money to pay your bills. Budgets are also a great way for you to reach your savings goals easier! Check out this article to learn how to set up a budget!
Automate Your Money
Want to save $100 per month? Automate that so you don't have to remember to make it happen. If you get direct deposit from your employer, check to see if you can have your desired savings amount sent to your savings account from each check and the balance sent to your checking account. If not, then set an automatic transfer a day or two after your salary is deposited. We can help you with that.
Make Your Savings Work Harder
Are you depending on a standard savings account for your long-term savings? Those accounts are great because money is easily accessible when you need it, but rates tend to be low. Consider a certificate or flex account to increase your earnings on your savings. Check out our flex account and CD rates HERE!
These resolutions can all help you reach your short- and long-term financial goals, but there is one step you'll also want to take to make sure you stick with them: Set clear, concise objectives. Even the most powerful financial resolution will be easy to ditch if you forget why you want to do it. Keep your goals firmly in mind each time you look at your finances this year so you can stick to your resolutions and end the year where you want to be.