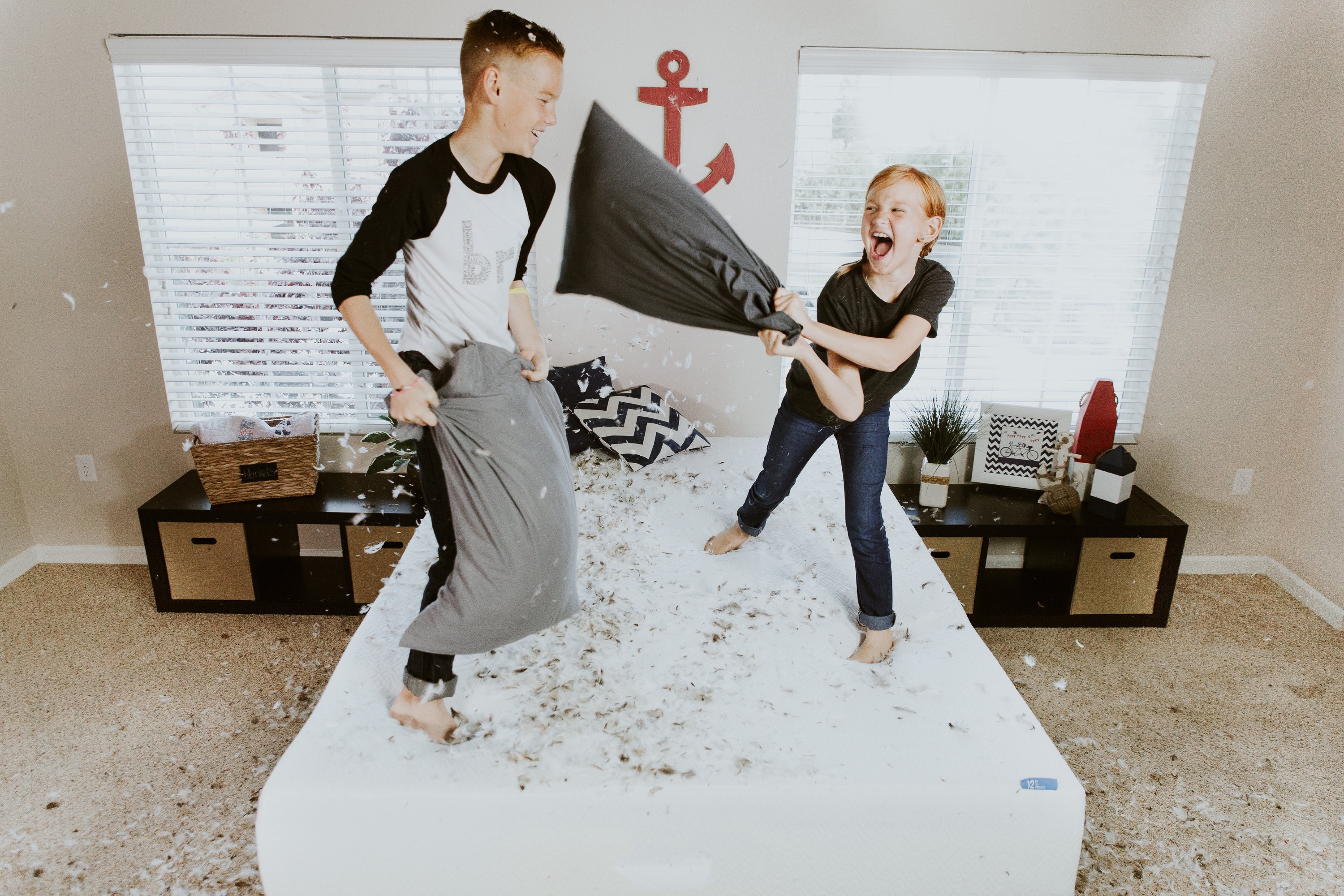 The kids are home for the summer and it's time to start brainstorming how to keep them entertained and have the best summer ever, on a budget! Kids entertainment can get expensive, but we are here to help with a few kid friendly summer activities that won't break the bank!
Some More S'mores Please!
Whether it's at a campground or in your backyard camping is a great summer activity. Grab a tent, a bag of marshmallows, your fishing pole and you are good to go! Spend some time disconnecting from the world by the fire and sharing some laughs with your family. You'll be creating memories before you know it!
Campgrounds near SRCU: Beaver Brook Campground, Riverbend Campground, Poland Spring Campground.
Take Me Out To The Ball Game
The Sea Dogs are a Maine family favorite! With low cost tickets it's a great way to let the kids experience a professional ball game without the high prices. Sea Dog games have a fun environment with your favorite players, traditional ball game songs and treats that will have your kids talking about it for weeks!
Build-A-Garden
Kids take pride in watching their plants come to life. This a great activity that they'll love checking on throughout the week. Not only will they enjoy it, but it's a great way for them to learn about nature and have some responsibility.
Bonus tip: Consider planting a vegetable garden and you might even get them excited about eating their veggies! #ParentingWin
I Scream, You Scream, We All Scream for ICE CREAM
Ice cream, the answer to everything. Load up the car with your kids and maybe a friend or two (if you're brave) and take them over to Fielder's Choice Ice Cream. With 5 different locations you're sure to find one in your neck of the woods. Some great (yummy) family bonding!
Acts of Kindness Jar
Summer is a great time to teach the kiddos the importance of giving back! Make a jar with several acts of kindness that you and the kids could do each week throughout the summer. Not only will you be making someone's day, but your little one is sure to leave with a big smile and full heart!

Acts of Kindness Ideas:

Visit your local nursing home
Bring in baked goods to a service member to say, "Thank you!"
Pay for a strangers ice cream
Pick up litter
Write nice letters to people in your life
Ask your local animal shelter what you can do to help
Volunteer for your local food bank
Tape money to a vending machine to buy a strangers next candy bar
Create fun, "Random Acts of Kindness" goodie bags filled with little treats and a note. Give them out to strangers you see along the way to help spread the kindness!
Offer to do yard work for an elderly neighbor
We know just how important time with family and friends is and we believe that your budget shouldn't get in the way with that! We hope that these budget friendly ideas are able to allow you and your little ones to have a summer filled with laughs and memories.
We hope you have the best summer,
The SRCU team