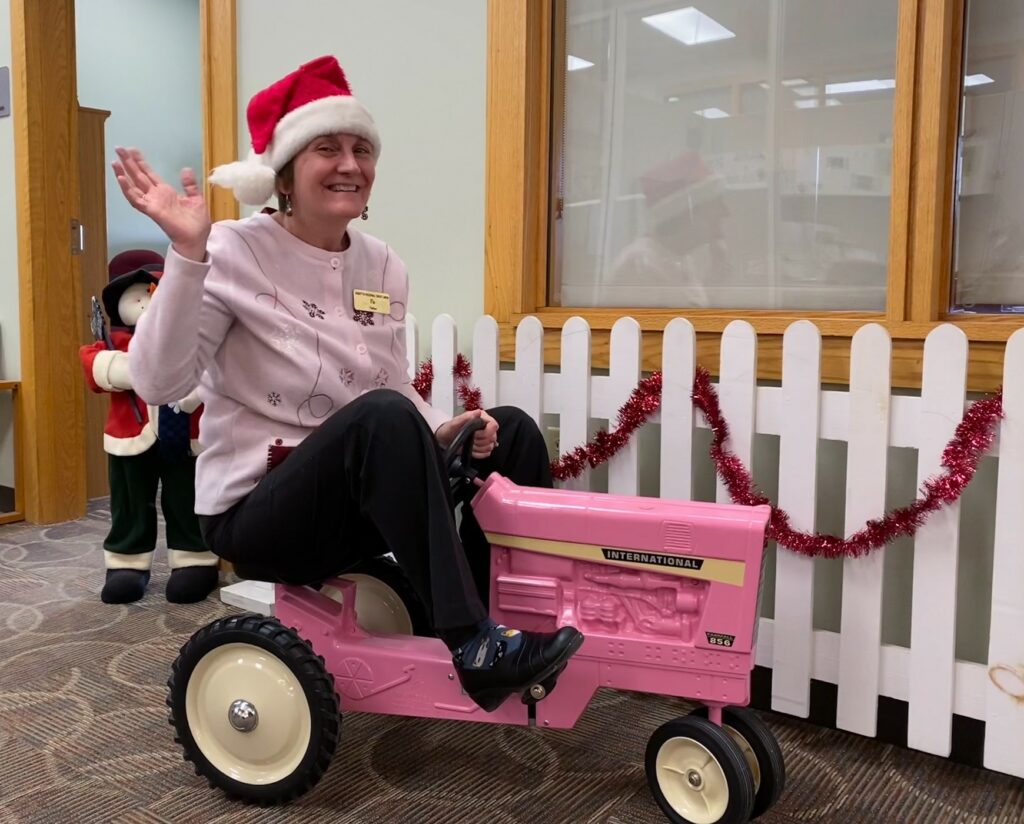 We are so excited about the fantastic prizes that have been donated for our annual Christmas Raffle! Please see below for a list of items and the individual or company that generously donated the item. Raffle tickets to be drawn on December 17, 2021. Raffle tickets are $1.00 each or $5.00 for six. All proceeds from raffle go to Ending Hunger in Maine.
If you are interested in purchasing tickets stop by our lobby or call us at 207-375-6538.
We wish to thank all who donated or purchased tickets for this sale. It would not be possible without your help!
$25.00 Gift Certificate Yeung's Chinese
Origami Owl Necklace (2)                              Dot Gosselin
Bingo Bucks Loaves & Fishes Bingo
Basket of Hair Products Cut Loose
Scratch Ticket Gingerbread House A & R Builders
100 Gallons of oil $200 value G & G Cash Fuel
$50 Gift Card to Hannaford (2)                     Sunco Pump & Well
Set of Traction aides                                     Frank Curtis Construction
Basket of Goodies Applewald Farm
Coffee Gift Basket Dunkin Donuts
$50 Cash (4)                                                  A & M Installations
$100 Hannaford Gift Card Hannaford
A pint of maple syrup                                   Jillson's Farm
Oil Change (3)                                               Maine Auto Service
$50 Cash (2)                                                  Burt Gendron
$45 Gift Card                                                 Longhorn's
6 Car Washes ($75 value) Yvon's Car Wash
$30 Gift Card Ninety Nine Restaurant
$10 Gift Card (2)                                            Lotus
Christmas Gift Basket                                    Embrace Nutrition
$25 Gift Card (2)                                            Sabattus House of Pizza
$25 Gift Card                                                 Just in Time Recreation
TBD Landscape World
Harley-Davidson Knife Sturdy's Hardware
$50 Gift Certificate Uncle Moe's Diner
$100 Cash Langlois Auto Body
$50.00 Gift Card (2)                                       Doolin's Pub
Air Blown Snowman                                      Percy's Hardware
Canister Set                               Dot Gosselin
Pink Riding Tractor Waterman's Farm Equipment
Yankee Candle Gift Tote Sabattus Regional Credit Union
Ryobi Power Tool Home Depot (Auburn)