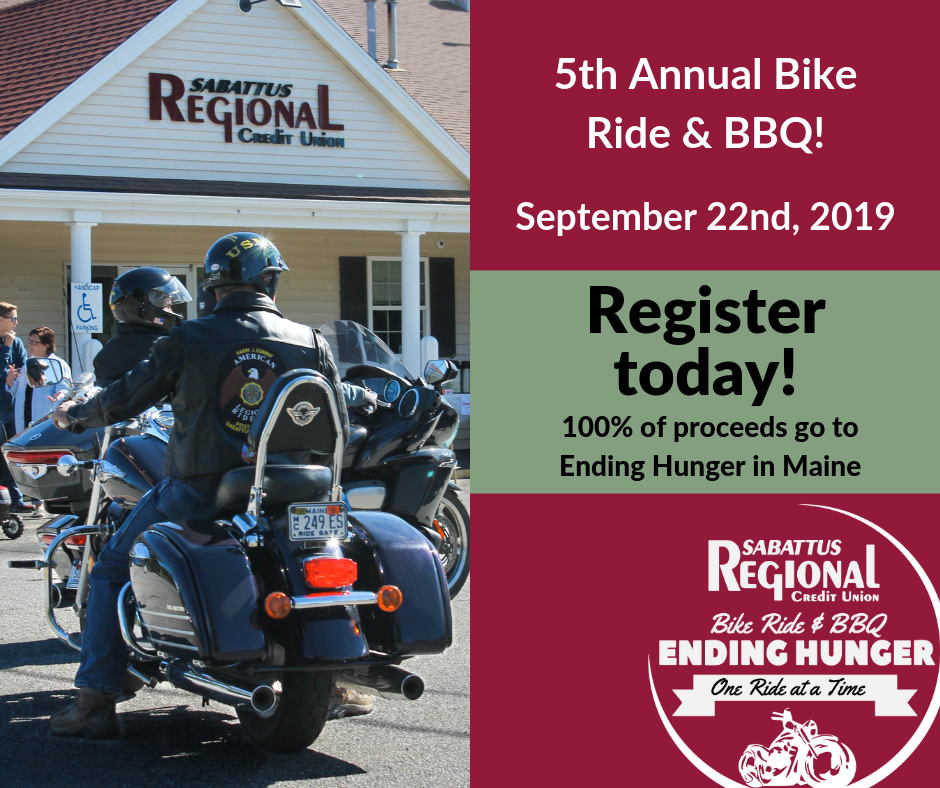 Click HERE to pre-register today!
The first 25 who pre-register will receive a free t-shirt!
The Bike Ride will start at Sabattus Regional Credit Union on Sunday September, 22nd. Registration begins at 10:00 am and kick stands are up at 11:00 am. The ride will then continue on to a beautiful ride through the wonderful Maine foliage and end at the Sabattus American Legion between 1:00 pm and 2:00 pm where there will be a bbq, music, prizes and games.
Single Riders: $20.00
Double Riders: $35.00
This event has allowed us to raise thousands of dollars for Ending Hunger in Maine and we couldn't do it without the help from you!