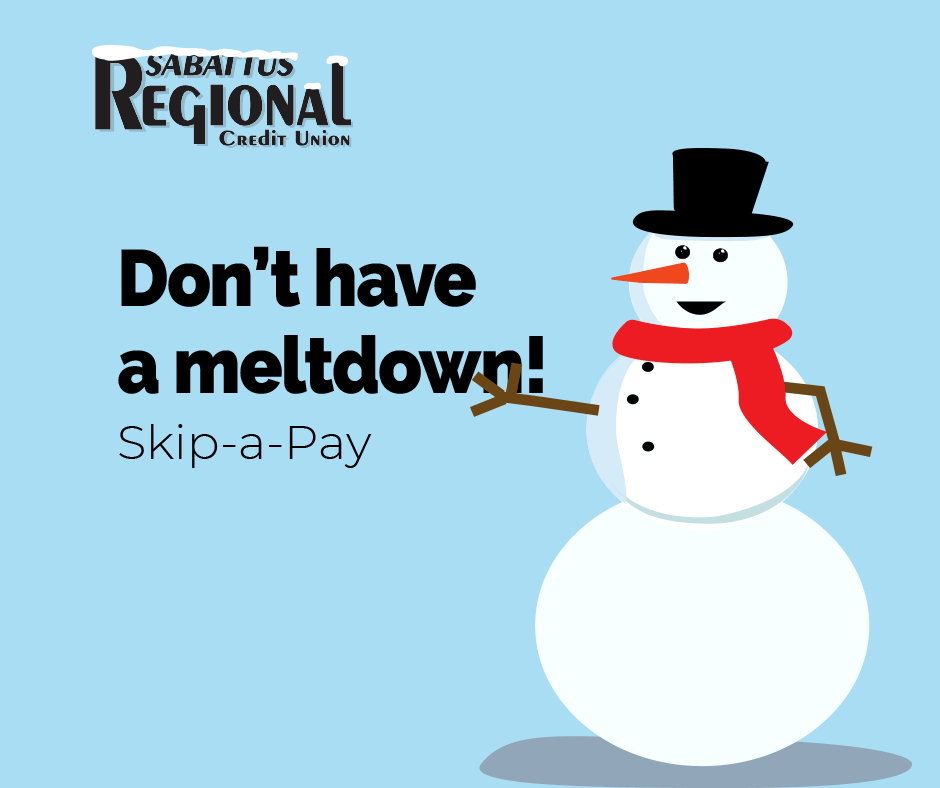 Sabattus Regional Credit Union is offering the opportunity to skip your loan payment this holiday season!
For a fee of $25.00 per loan, you may skip your November, December, or January loan payment.
Use the extra cash for your holiday shopping, heating expenses, or even for that new smartphone you've been wanting!
Eligibility Requirements:
 All loans must be current and your credit union account(s) must be in good standing.

 New loans less than three (3) months old are not eligible. At least 3 full payments must have been made

.

 Mortgages, Home Equity, Personal Lines of Credit, and Overdraft Protection accounts are excluded from this offer.

 Other restrictions may apply.
For more information call 207-375-6538 or email loans@srcu4u.com!