Sabattus Regional Credit Union has added a new level of security for our members that use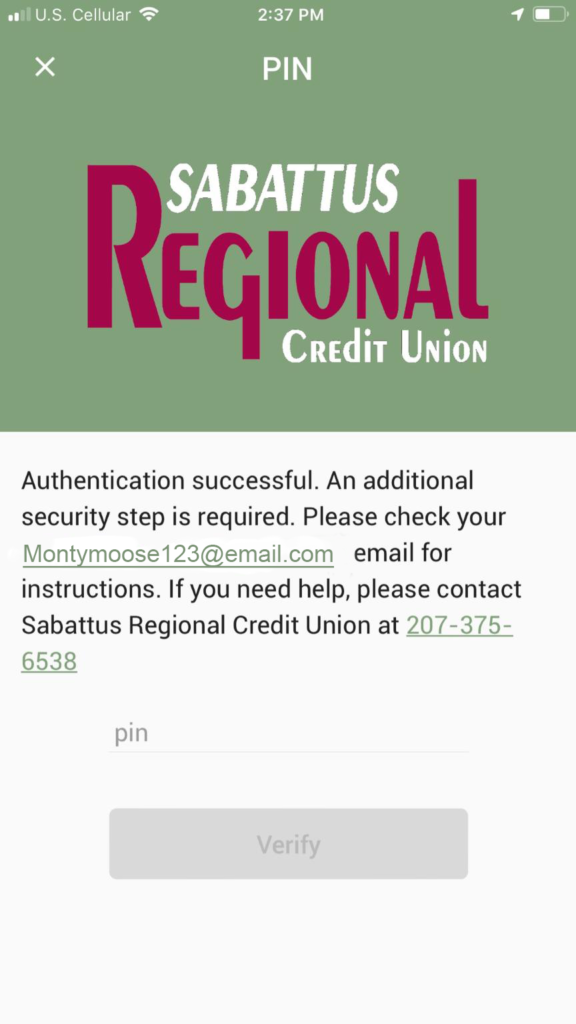 mobile banking. If you attempt to log in from an unfamiliar device you will be prompted to enter a PIN that has  been sent to your email.
Please remember your mobile banking information is for your use only and should not be shared. If you have questions please call member services at,  207-375-6538.