We're so excited to launch and welcome you to our new Digital Banking Experience!
We've added more features that you're going to love in this new, seamless digital experience. The look and feel of the online and mobile versions are virtually identical!
Click Here to Enroll or to Log In
To enroll, click on First Time User? Enroll now. This one-time enrollment may be done online or on our new mobile app. See links at bottom of page to download app.
Having trouble enrolling after hours? Here are some common issues that we've seen:
Lockout Assistance
If you are locked out of the enrollment process, which occurs after 5 invalid attempts, there is a 24-hour lockout that cannot be bypassed unless you come into our office for assistance. This lockout is to prevent unauthorized individuals from accessing your account. Any additional attempts before the 24-hour lockout expires will reset the clock.
If you are having trouble logging in after successful enrollment, we suggest a password reset. You are not "Locked Out" unless you receive that message on screen.
That being said, if you have made several attempts and still can't login, please follow the password reset option.
If you are in fact locked out, please contact our office and we can unlock you. At that point you will be prompted to do a password reset.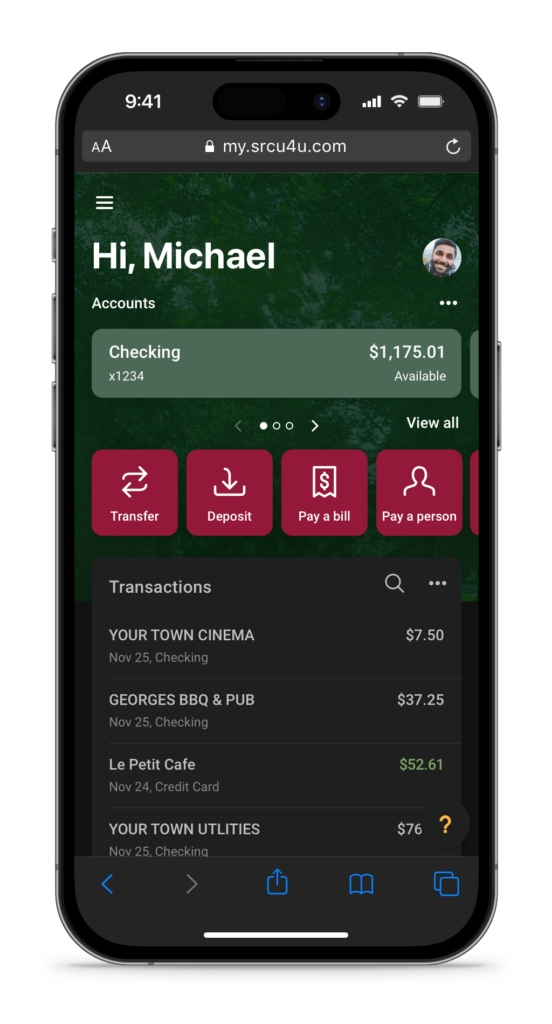 Some of the new features you'll enjoy are as follows:
Opening and renewing certificates
Future Loan Payoff Quotes
Member to Member Transfers
QuickBooks and Quicken Connectivity
Opening club and flex accounts
Access 2 years of statements and tax documents – even from your phone!
Bill Pay Enhancement – Single Sign On functionality
Conversations – an enhanced messaging function to safely ask questions, send documents, and get assistance from staff during business hours.
Not to worry, the features that you already use are still available to you, just with a different look and feel.
For more information, click here to visit our FAQ page.